AAVLD Continuing Education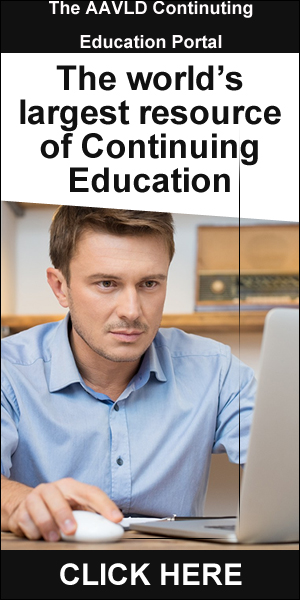 The AAVLD is pleased to offer a new continuing education service in conjunction with the World Veterinary Association and the World Continuing Education Alliance. This offers AAVLD members access to the largest resource of veterinary continuing education in the world. 
The AAVLD global education network has over 1000 continuing education courses from CE educators, with new education content added every week.  Among the benefits for AAVLD members:
AAVLD members can study online from a wide range of CE short courses according to their needs.  Many courses are available for free, with others available at a cost.   
AAVLD  members are provided with a free CE tracker which automatically records all learning activity on the portal and enables members to record all other CE activities, thereby creating one central record of your CE studies. Summary reports can be created and supplied to state licensing authorities.
Courses by top providers such as Purdue University College of Veterinary Medicine, University of California Davis School of Veterinary Medicine, UCD School of Veterinary Medicine, Veterinary Emergency and Critical Care Society and Universidad Nacional de la Plata Facultad de Ciencias Veterinarias.